NB: P.E. Day is Wednesday
Cymraeg   - useful phrases we are using in class.
Sut mae'r tywydd heddiw?                  Sut wyt ti?                                     Beth sy'n bod?
Mae hi'n _______.                                  Dw i'n ______.                               Mae ______ tost da fi.
Pa liw ydy hwn?                            Beth wyt ti eisiau?                         Beth wyt ti'n hoffi bwyta? 
Pa siap ydy hwn?                         Dw i eisiau ______.                          Dw i'n hoffi bwyta ______.
November 26th - 30th
We have been reading a fact story book, all about Sam's walk during different seasons.  We have used it to make lists and this week we designed visual story timelines, then used these to help us write our own versions of the story.  Many pupils were inspired to create their own visual story timelines of their own days.  Some excellent ordering, drawing and writing.
For maths, we have been racing cars (mini ones!) to practise using ordinal numbers and have been 'counting on' from different numbers, in order to help us add.  We also received some new play food items in class and I asked pupils to 'buy' them.  Any practise you can do at home would be fantastic - use different coins to make different amounts.
We are full swing into our Christmas play song practise.  Next week, we're in the hall to think about how we'll perform.  I'm sure you'll all love it.
Advent
For R.E., we have started to think about Advent.  We have listened to 'Light the Advent Candle' and talked about the meaning behind each candle.  If any of you go to church this weekend, please come and share what you learnt about the first candle being lit.
We all made and wrote Advent promises - using this time or preparation and celebration to think of how we can help others.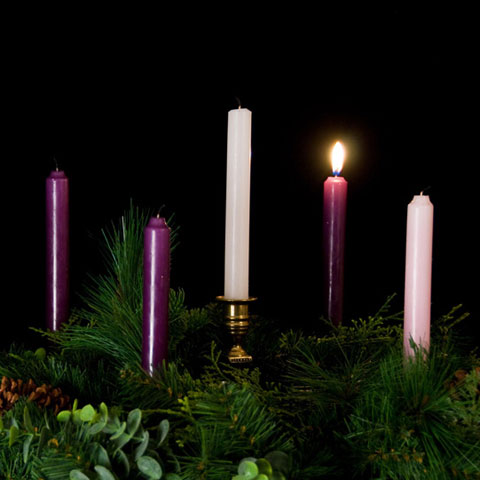 November 12th - 16th
We've gone on a bear hunt!
We have loved listening to and re-telling the story, 'We're going on a bear hunt', in a variety of ways, this week. 
We made sound stories - using instruments to experiment with different sounds, to choose the best sounds for each part of the story.  
We made full use of the resources in the library, to read the book and use puppet figures to tell the story in our own words.
Everyone made their own version of the book (some made mini zig zag books, whilst others wrote full pages, to put towards a big group book.  We will be thinking about front covers and blurbs next week, designing effective ones, so that the books can go in to the library.
The story also inspired fantastic independent writing!  I have found it hard to choose which ones to put on the wall.
For P.E., we used dance/drama to act out the story, listening carefully to the music, to inform us how to move.  Luckily, we didn't get stuck in the mud!
The children have also been making full use of the outdoor area - building dens for a bear, acting out the story on 'stage', finding different bears (that were hiding)
Maths
We have continued to look at 2D shapes - great recognition of pentagons, hexagons and even heptagons and octagons!
We also fine tuned our skills using the bee bots, using our knowledge of estimating to decide how far we need to move forward/turn left etc.
We used shapes to complete patterns and created our own, using different sized and coloured bears.
Vision Week
As part of our school vision - Faith Action Success, we decorated posters to remind us of our values in the classroom and discussed what each word means- then created a class prayer:
Thank you for making us live like God,
Thank you for making us believe in you.
We trust and believe in you.
We will be helpful to show our love for God.
We will try our best for you,
We will try our best to obey God,
We should smile for God.
We can share a smile with someone who is sad.
Thank you for helping us to do things well.
Amen.
November 5th - 9th
We have had a great start to our Rainbow challenge.
The pupils have to listen to each challenge and they think about how to achieve each one.
Challenge 1: Solve the sums (adding and taking away) on the lily pads and put the correct amount of frogs on top.
Challenge 2: Sort the numbered balls and bears into different groups (own choice).
Challenge 3: Write about the hedgehog, using the pictures to help you make your own story.
Challenge 4: Read a book with a friend in the library.
Challenge 5: Visit the pet shop and buy a treat for your pet.
Alex was our pupil of the week, for the enthusiasm he showed in achieving all 5 lolly pop sticks.
(Ask your child/ren if they can tell you about the challenge).
We have put up a lovely display in the library, of children's book reviews and character profiles.  It's great to hear the enthusiastic responses to different books and characters. (photo pending...)
We have also been using QR codes to access story books online.
Mae'r plentyn wedi bod yn defnyddio llawer o Gymraeg yr whytnos hwn!
The children have been using lots of Welsh this week!  - colours, body parts, shapes and asking different questions.  Ardderchog!